NWA Powerrr Bytesize: 18th May
Time to head to FITE TV for NWA Powerrr
What's up guys and girls! Its "The Belt Guy" Paul, back again with another Bytesized NWA review!
Some interesting matches announced for tonight. Matt Cross gets his opportunity against Da Pope for the NWA World Television Championship, and Thunder Rosa gets her shot at Kamille with the number one contendership to the NWA World Women's Title on the line.
Looking forward to seeing how this goes, so lets dive straight in!
Corgan makes a statement
Over on commentary, we are told that Tim Storm is "on assignment" (much like our man, James "The Bodybag" Anthony was for our predictions league round last week). Joe Galli throws it over to Kyle Davis at the interview booth, as he has received a statement from "William J. Patrick Corgan (or something like that) regarding last week's would-be main event. Kyle reads out the statement.
Essentially, Corgan laments Strictly Business for not appearing in the match and for leaving the arena early, and ghosting all attempts to contact them (although apparently Kamille did "text"). He strips NWA National Heavyweight Champion, Chris Adonis and Thom Latimer of their opportunity for the NWA World Tag Team Titles and fines them the money they would have received for the match, and he also fines NWA World's Heavyweight Champion, Nick Aldis, one month's salary.
He also says that Strictly Business must appear on next week's show or their contracts will be terminated, and their respective championship reigns will end. Big statement from Billy Corgan right there, laying down the law!
The statement goes on to say there will be a match tonight between two teams to decide who will challenge for the Tag Team Championships at When Our shadows Fall.
Nick Aldis will not be happy about this…
We then get an ad for Ricky Morton's wrestling school. Could it be that the Austin Idol ads are finally finished?!
Is Da Pope Catholic? No idea, but he's the TV Champion…
As the match begins between "M-Dogg" Matt Cross and Da Pope, we are told that Kamille is in the building, but her match with Rosa has been pushed back a week. I think Billy Corgan ought to hire a secretary to run his schedule, he clearly struggles…
Cross started this match well, as the two went back and forth, but when Pope caught a crossbody attempt and turned into a Powerslam, then hit a Belly to Back Suplex, the complexion of the match changed.
Cross was able to briefly reassert himself by countering a Suplex into a Neckbreaker, followed by a Pump Kick and a Tope Suicida.
Cross went up top and attempted a Shooting Star Press, but missed, which led to Pope hitting the Elijah Express for the win.
This means he now has four successful TV Title defences, with three more meaning he can cash in the title for a shot at Nick Aldis' World Title.
I have a real issue with the 6:05 time limit in these matches. I feel it makes it rushed and not as believable. But that really is the tip of the iceberg with NWA's problems…
My dreams have been shattered as we now have the Austin Idol ad once again…..
Tag Team Turmoil… And no, I don't mean the awful match type.
Kratos and Aron Stevens in action now against the don't-call-it-makeshift team of Fred Rosser and Marshe Rockett.
Stevens starts the match off with Fred Rosser, and we get some back and forth between the two. Stevens eventually gets control and reaches for a tag, but Kratos initially refuses. After about ten seconds he tags in and dominates the match for a spell. He hits a hard clothesline then gets his opponent in an Abdominal Stretch. As he reaches for the tag, its Stevens' turn to refuse the tag, saying Kratos should focus on maintaining the hold instead.
These two need the help of a professional. There is only one man for the job. Someone call Jezza!
As the two then argue, Rockett attempts a roll up, which Kratos kicks out of.
Kratos reasserts his dominance but is swiftly brought down by a hard Superkick from Rockett, dropping Kratos faster than a hookers knickers on two-for-one Thursdays, which gains a two count.
This time, as Stevens tagged in, Kratos took out Rosser on the outside, leading to another altercation between the tag champs and another unsuccessful roll up attempt. Following this, Stevens hit the Discuss Clothesline for the win. Kratos attacks both Rockett and Rosser as he leaves the arena, while Sandow Mizdow Stevens looks on with a face like he just opened a Christmas present and found a steaming dog turd.
Actually, to be fair, that's a decent analogy for what happened later. May hold onto that...
This match only served to further the dispute between Kratos and Stevens, and it's fair to say it's reaching breaking point.
An Audience with May Valentine…
Promo time now with everyone's favourite backstage correspondent. May has Melina and Taryn Terrell with her. I'll be honest I would probably find a book about carpet samples more interesting than listening to these two talk.
Melina says that she and Rosa are happy with their preparation for the match with Kamille. She mentions how it's a shame that Taryn is injured, but even more so that she didn't do it.
Taryn gives the usual shtick. Rosa can't beat Kamille blah blah blah. She says even though she is injured, she can still hurt Melina. Melina responds by saying that next week, Rosa will take back what is hers.
Oooh, this argyle pattern carpet is lovely. Does it come in blue…?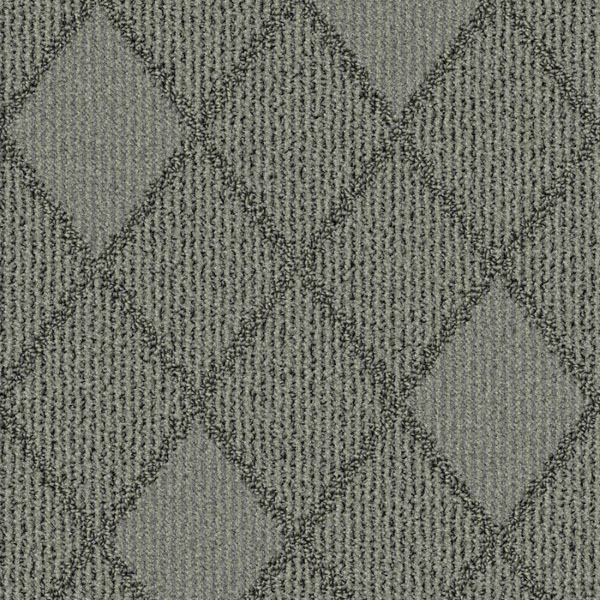 Thunder Rosa commits Mass Jenna-cide (I'll see myself out…)
This match was difficult to sit through because of Jennacide's sloppy ring work. At one point, with Rosa on her shoulder, she "rammed" her into the turnbuckles with all the speed of a dying walrus. Add to that the fact that her offence at times looked weak, and it's fair to say she needs to do more to live up to her potential.
Rosa got the win after a match filled with decent spots when she locked in the Ankle lock and forced her opponent to tap out.
Rosa needs more competition than this.
Promo time with Tyrus and….. ugghhhhh… Austin Idol
You know, I don't feel this image does it justice anymore. Time to come up with a new one. Look forward to that next week!
Basically, Tyrus almost mockingly congratulates Pope on another successful defence. He says if they had more time he would have beaten him in their match, and continues to take pot shots at Pope.
Then of course, Idol has to have his two pennies worth. He says he has an announcement, then continues saying he has an announcement for about a minute. Honestly man, get on with it already!
Idol announces Tyrus as the first entrant in the Battle Royal next week, and Kyle Davis then sucks up to Tyrus more than a Dyson vacuum cleaner by saying that he has to be the favourite to win.
Idol then pulls a piece of paper out of his pocket and hands it to Davis. Who reads out the names on it;
Fred Rosser, Mims, Jeremiah Plunkett, Marshe Rockett, Matt Cross, Slice Boogie, Tiki Bar Blonde.. (at the last one Idol takes the list back and says he'll talk about that last one with Velvet Sky…)
Eurgh….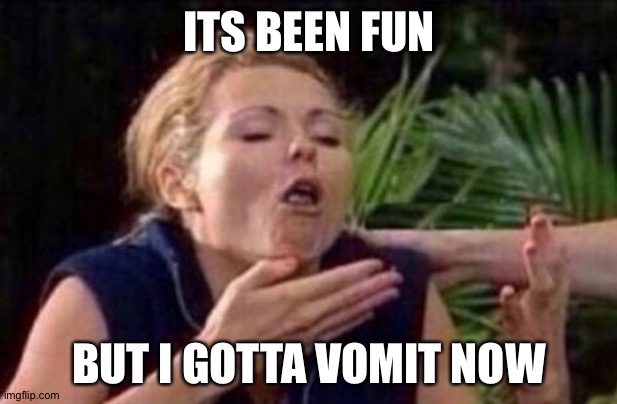 Idol ends it by saying that it doesn't matter who enters, because his manster is going to win.
I wonder what he'll have to say when Tyrus is inevitably eliminated in the match next week?
The End of stupidity? It seems unlikely!
Buckle up ladies and gents, boys and girls, children of all ages, because this match got me hot. Super hot. Like, insane levels of anger.
So, War Kings of Jax Dane and Crimson took on Odinson and Parrow of The End, and at the start all was well, it was a decent match. There was some back and forth, and it was difficult to tell who would win.
But then it happened. Dane tagged Crimson in then hit a slam, and Crimson hit a top rope elbow drop. He went for the pin, and Odinson CLEARLY got his shoulder up at two, but the referee called for the bell and awarded the pinfall win to Dane and Crimson!
On commentary Joe Galli said that Odinson had got his shoulder up JUST AFTER the three count, but replays showed Odinson clearly getting it up by two. Was this referee incompetence? Or did Odinson mess up? I don't know, but what I do know is that NWA then tried to cover this up by saying it was a legitimate win even though the video evidence proves that it was not! This was a botch of the highest order, one which could easily have been edited out, but they left it in leaving them to look very amateurish! The constant stream from commentary saying they had won angered me greatly, but I'm not even sure if Joe Galli believed it! Time to pull out the perfect analogy from earlier.
Absolute steaming dog turd. Complete amateurism. NWA need to up their game as these types of things seem to happen a lot!
That brought an end to the show and an end to my patience. Next week's Powerrr had better be amazing, or, to quote Josh P, I'm gonna go skydiving without a parachute!
Thanks for joining me and reading this bytesized review, and I'll see you next time.