NWA Powerrr Bytesize: 11th May 2021
Time to go back Into the Fire!! Tonights episode is apparently SuperPowerrred!....
What's up guys and girls! It's "The Belt Guy" Paul, back again with another Bytesized NWA Powerrr review!
Looks like some decent action on the card tonight. Jax Dane is up against Slice Boogie in a falls count anywhere match, Sal Rinauro takes on Kratos, Matt Cross faces Mims in a TV Title Qualifying match, and a Tag Team Championship match between the tag team champions of Aron Stevens & Kratos and the challengers of Thom Latimer and the NWA National Heavyweight Champion, Chris Adonis.
But before we get into this, I have a confession to make; It appears that I f***ed up.
Before the opening credits rolled, a recap was shown of Nick Aldis, the NWA World's Heavyweight Champion, being told by Joe Galli on commentary last week on PowerrrSurge that in three weeks' time a 14-man battle royal will take place to determine the number one contender to his Championship. However, current champions will not be taking part. Evidently, Nick was not quite so jolly at hearing this and stormed off.
So yeah, seems I missed something quite important in my refusal to cover a recap show. Going forward I will combine any important bits from PowerrrSurge into the next TV review. Sound good? Cool.
So, with that said, lets dive into the action!
Aldis opens the show.... again....
First thing that struck me here is that Kyle Davis was on commentary to open the show as Joe Galli interviewed Strictly Business at the interview booth.
Aldis says it seems that Billy Corgan wants to bring back the Attitude Era, as he certainly isn't living in the Gratitude Era (nice word play!).
He basically says that after everything he has done for the NWA, all the signings, the media appearances etc, to find out about the Battle Royal from Joe Galli and May Valentine was an insult. He goes on to imply that to have a battle royal in 2021 to decide a number one contender is boring. He namedrops former champions Harley Race, Ric Flair, and "The American Dream" Dusty Rhodes, as well as himself, then insults Joe Galli some more, threatening to send him back to San Antonio to "deal with old folks' homes and hurricanes" (Alluding to Joe's other job as a news anchor).
Aldis then puts over his group, saying that Adonis has had a meteoric rise after just a few appearances to become the National Heavyweight Champion, how Thom Latimer would be the Television Champion if Pope wasn't such a coward, and the soon to be Womens' World Champion Kamille.
Galli then turns to Kamille and asks about the announcement she is due to make tonight and if she wants to make that announcement now? After some awkward, shall we say banter, between her and Galli, she says she will make her announcement later tonight face to face with Rosa.
Aldis then speaks again, saying that it's clear that Billy Corgan doesn't want Strictly Business running the NWA, what with the "No Champions" rule in the upcoming Battle Royal, and so he decides to call off tonight's Tag Team Championship match, as he wants his guys to be in the battle royal. They protest but Aldis say he is not letting Billy Corgan get one over on him.
We then have a promo image hyping the Tag Team Championship match! Wasn't that just called off?! Amateurish move!
A brief ad then runs encouraging everyone to buy a replay of their previous PPV from a month or so ago. Ambitious if nothing else!
Matt's the way to do it!
Singles action now, as Matt Cross takes on Matthew Mims in a number one contender's match for the Television Championship.
They start things off with the usual collar and elbow tie up and grapple a little, but Cross gets the first big move in when he hits a pump kick that send Mims into the corner. He then tries a springboard elbow, but Mims is wise to it and catches him, turning the tide in his favour. Mims briefly takes control but Cross fights back and after two weak looking lariats hits a cross body that only gets a one count from the resulting pin attempt.
A little back and forth follows, but Cross makes a mistake when he goes up top, only for Mims to sweep his legs and knock him down. Mims gets him up and says "Time to cross him out" (I respect the pun work there) and sets up for a powerbomb, but Cross fights out, only to find himself getting a spinebuster for his troubles. This gets a two count. Mims picks up Cross and sends him into the ropes. But Cross uses them to springboard off and hit a cutter for the win.
I'm surprised that Cross hasn't had opportunities at bigger companies, he's a solid worker. In any case, he's now the number one contender to the Television Championship.
And of course, who should now appear to ruin my evening? Austin f***ing Idol...
Pope Idol! (It's like "Pop Idol" but... ah, forget it...)
Idol calls out Pope, as he has something to say to him. Out comes the Television Champion, who says throughout his career, Idol has only ever talked behind someone's back, but now he wants to talk face to face? Whatever he wants to say, he better say it quickly.
Idol says he likes what Pope has been doing, except for the way he's been running, hiding and clutching onto his Television Championship (again, 3 reigns totalling 36 days people. Hardly grounds to claim a title is "yours"...)
Idol says despite this, he likes Pope's style, and if his maths is correct, he is just four wins away from the "Lucky Seven" and a shot at Nick Aldis' World Title. He says Pope was lucky that he barely lasted against Tyrus, and if they had more time, he would have won. But he gives Pope credit and says he wants to shake his hand.
Pope sees through this obvious deception and walks away, ending the segment.
Oh, Tyrus was there too.
An ad now plays for the "This Is Pro Wrestling" podcast and how they cover each week's NWA episode on the post show.
Promo time with Aron Stevens!
Backstage, May Valentine is with Aron Stevens, and she asks for his thoughts on the Tag Team Championship match maybe being called off? The look on Stevens face at the start is hilarious! (Well, I had a good laugh anyway...)
Stevens says "may" is the key word here. He is only concerned with defending the titles. He mentions how he has turned a new leaf since his title match with Aldis, and he wants to focus on maintaining his legacy in the NWA.
May asks how does he really feel inside? (What exactly is she asking here?!)
Stevens says for that question she'll need a couch and a couple of degrees, but he assumes she is referring to the Kratos issue. He says that it's clear that they're not best friends, and that he initially hired Kratos as he is a mercenary who is very good at what he does, but he thinks and hopes he can change his methods so that they can defend the Tag Team Championships in the right way (Yeah right!).
Sal's my pal!
Kyle Davis now, back where he belongs at the interview booth, with his friend Sal Rinauro. He says its uncomfortable watching him get beat up by Kratos, so why has he asked for a rematch?
Sal says "Kyle, you know me. I'm Mr Smiles" (ok then...) he then says that wrestling for the NWA means he is living his dream. But Kratos disrespected him, and as much as he appreciates his friends like May Valentine, Danny Deals, Tim Storm and Aron Stevens trying to help him, he has to stand up to Kratos himself, no matter the consequences.
A valiant and bold message from Sal Rinauro! Maybe he can actually beat Kratos again!...
Kratos v Sal Rinauro
… No, he can't.
Despite hitting a flurry of offense right off the bat, it takes about seven seconds for Kratos to assert his dominance. From there, it pretty much goes:
Military press
Clothesline
Knee to face of flying Sal
Deadlift German Suplex for the win
Was this ever really in doubt? The only thing more certain than this is that the papers will talk about Covid-19 tomorrow!
You know what else was never in doubt? Austin Idol's Universal Wrestling College ad being played again!!!
Kamille throws down the gauntlet!
Back to the interview booth, and Kyle Davis is now with Kamille, Thunder Rosa and their respective advocates, Taryn Terrell and Melina.
Rosa starts, and says she needs to lecture Kamille on the history of women's wrestling. A lot of women didn't get the respect they deserved, such as Mildred Burke, who started out wrestling men, and still doesn't get the respect she deserves (You can read all about her in my Womens Title history articles here) and how even later, women couldn't appear on some of the shows as people didn't like women's wrestling. She says Kamille has a great opportunity. When she was NWA Women's Champion, she took it to the next level, and people understood she was on top. She urges Kamille to think about and do the right thing.
Kamille says she does consider all those things, when she's in the gym, in the ring, and every time she sees Rosa on "another program" (Shout out to AEW!) During all this, Taryn is bouncing around like a puppy in heat and yelling at the crowd like she's high or something.
She represents NWA all the time, she's been there since the beginning, but Rosa is there for herself. She sees Rosa for who she really is behind the paint.
Rosa says while Kamille has had things handed to her, she has had to fight for everything. She's been handed many opportunities. Kamille says the difference is Rosa has to tell everyone she's a badass, whereas Kamille just has to show up.
Kamille says she knows Rosa does a lot of charity work, and she is going to do some now by giving her that opportunity. Kamille says her stipulations are that it is a 20-minute time limit match, and if Rosa doesn't win, she cannot appear on any other shows than NWA. Kamille says she is going to beat her, and make her watch as she takes the Women's Championship from Serena Deeb.
Rosa says that Kamille is threatened by her, but she knows she can beat her. She's not afraid, and she knows she's going to win, so bring it on.
Nick Aldis action figure ad again (same three ads each week...)
Jax Dane Boogies on outta there!
Falls count anywhere match next, as Jax Dane takes on Slice Boogie.
And to be fair, this was pretty good. From the start they were slugging it out, before Jax took Boogie out with a clothesline, then a belly-to-belly suplex. Boogie slid out of the ring and from here the next few minutes were spent beating each other around the outside. Boogie was in control initially, throwing Jax into just about anything that was inanimate. Boogie attempted to chop Jax three times, but it was like watching a mouse try to fight off a lion, Jax roared back and with one chop took Boogie down.
Boogie attempted to reassert himself, but ended up with a suplex to the concrete floor for his troubles (a fact that the commentary team were keen to drive home, with Velvet Sky particularly vocal about it!) Jax got a two count from this, but from there Boogie got a chair involved and they spent the next handful of minutes throwing each other into anything that was metal.
Jax throws Boogie back into the ring, but as he gets on the apron, Boogie hits him with a knee TO THE FACE!!! He follows this up with an incredibly awkward flailing dive over the top rope. Honestly, Boogie looked like he'd fallen out of a window...
Boogie then began smashing Jax with the chair again, until Jax's tag team partner, Crimson, came out, holding onto a towel.
Boogie continues laying down chair shots to Jax, saying this is Crimson's fault, and trying to goad him into throwing in the towel. Boogie throws Jax back into the ring, and as he holds the chair over his head, Crimson gets on the apron, the distraction gives Jax enough time to get to his feet and charge at Boogie, but Boogie dodges it and Crimson takes the full force of Jax, knocking him to the floor, mortally wounded (ok, maybe not mortally, but wounded nonetheless...).
From this, Jax leaves the ring and checks on his friend, throwing in the towel himself and handing the victory to Boogie. I honestly don't understand the NWA creative vision sometimes...
As Jax and some referee's help Crimson to the back, we go to commentary where Joe Galli, Tim Storm and Velvet Sky are discussing the fact that Strictly Business have left the building, meaning that the Tag Team Championship match won't happen (well yes, they told us that at the START OF THE SHOW!).
Joe Galli has a conversation through his headset, before confirming that there will indeed be no Tag Team Championship match tonight, and that is the end of tonight's show. This entire bit was more awkward than the time my brother walked in on my ex-girlfriend in the bath and stood there not knowing what to do.
Or that time that I …. No, I can't tell that story!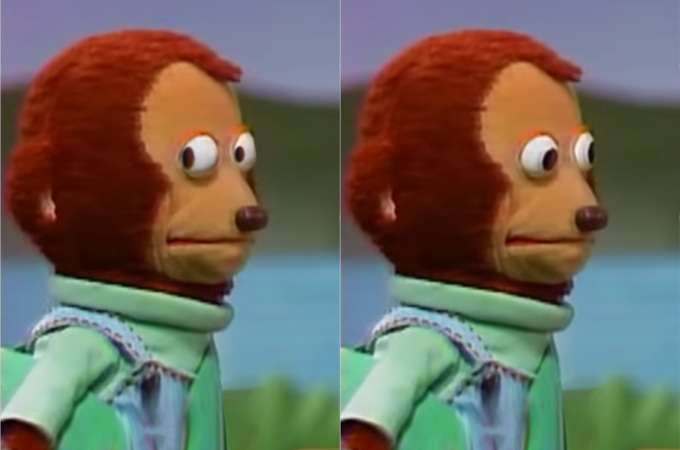 So that wraps up this week's NWA Powerrr, some talking points for sure, but some questionable decisions from their creative team. I can only hope that things become clearer in the lead up to the "When Our Shadows Fall" PPV, where I will be taking the King of Real Rasslin Crown from Kyle!
Thanks for joining me again everybody, and I'll see you Friday for the NXT UK review!