Former NXT Champion Potentially Being Called On To The Main Roster
People are high on them backstage and this is allegedly bringing her to the main roster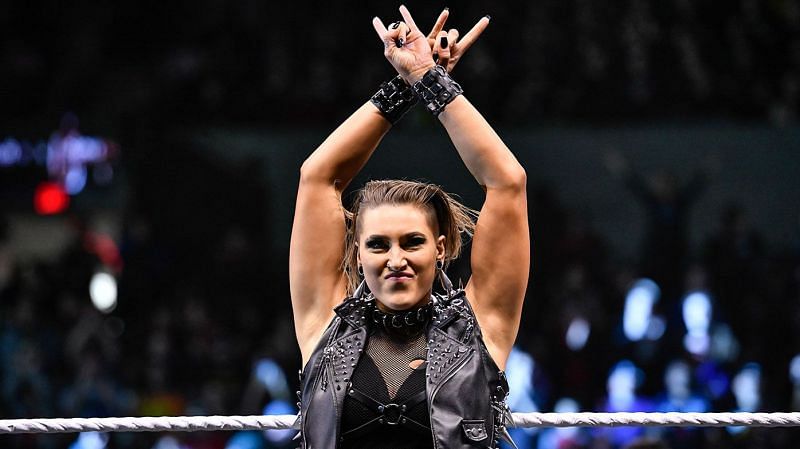 image courtesy of Sportskeeda
This weeks main event match saw NXT Womens Champion Io Shirai square off against former champ Rhea Ripley. Unfortunately for Ripley, she came up short with Io picking up the win after a fantastic spot which saw Ripley roll into the ring after being power bombed through the announce table breaking the referee's ten count, straight into an Io Shirai moonsault for the three count.
After the match the two embraced and hugged and many have speculated it was a send off for Rhea to the main roster. The biggest speculator is Dave Meltzer, stating on Wrestling Observer Radio that she may be appearing on RAW or SmackDown sometime soon, he said:
"My impression is from watching [the match] is that Rhea is going to the main roster… I just think this is the way to just finish up the story because even the way that they hugged and everything at the end. I could be wrong and no one has told me but I have definitely heard talk of Rhea Ripley going to the main roster."
As previously reported from various sources, backstage officials are very high on Ripley after her stand-out performances last year at Survivor Series and her progamme with Charlotte Flair.
The most logical place to put her would be RAW, they have very little in the title scene at the minute, and inserting Rhea into that picture is likely to stir things up and bring some NXT eyes back to the main roster. There are, however, two vacant spots on Team SmackDown for Survivor Series this sunday, only time will tell.
WWE doesn't have the greatest track record with NXT call ups, so lets hope they find the correct use for Rhea.
To keep upto date with news from all the major promotions as well as the uk indies, follow us on Facebook and Twitter. Listen to the podcast over on our YouTube channel, and don't forget to like & subscribe!